Craftsmanship – All Trailers
Nothing Beats a Bear Track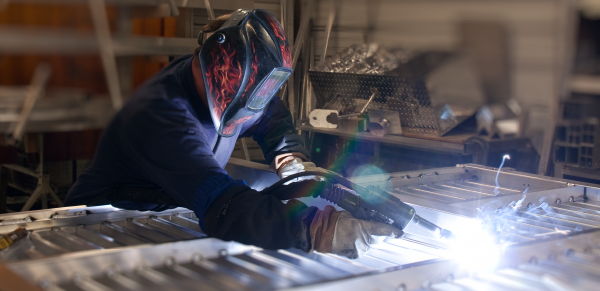 Tough You Can
Depend On
Tough. Durable. Quality. Bear Track aluminum trailers are designed and engineered to be the most dependable trailer on the market, ready for all kinds of use from your toughest jobs, work or play. From hauling your work equipment from job to job, to hauling your toys up the gnarly mountain pass for a weekend of adventure, Bear Track is your trailering solution.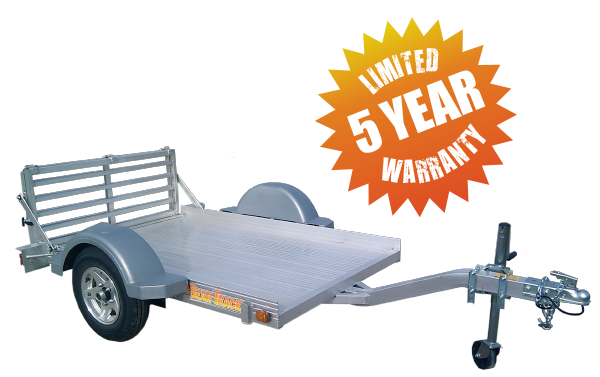 A Warranty as Strong as the Trailer
We manufacture the toughest trailer, and to back that statement up we offer an industry leading 5 year limited warranty.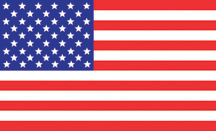 Made in the USA

All Aluminum
Construction
Bear Track Trailers' all-aluminum construction creates the ultimate lightweight, virtually maintenance-free trailer.

Decking that's built
to last
All Bear Track Trailers come standard with extruded, aluminum decking which eliminates deck warping, splinters, and cracks. These custom extrusions with specifically engineered contours also add to the trailer's overall strength and rigidity.

TouchPoint Weld System
Every single point of contact is welded where the deck meets the cross members, adding strength and rigidity to the trailer. You won't find this on the competition!

Wishbone Tongue Design
All Bear Track trailers come standard with a wishbone tongue design, adding extra strength to the tongue and trailer frame – one tough trailer!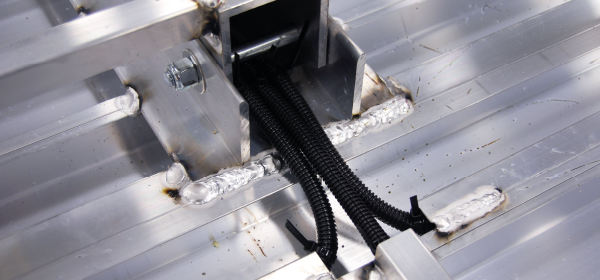 WireGuard enclosed and Jacketed Wiring System
Bear Track's WireGuard system ensures your wiring is protected from the elements and is something you never need to worry about. The harness is corrosion resistant and virtually maintenance free.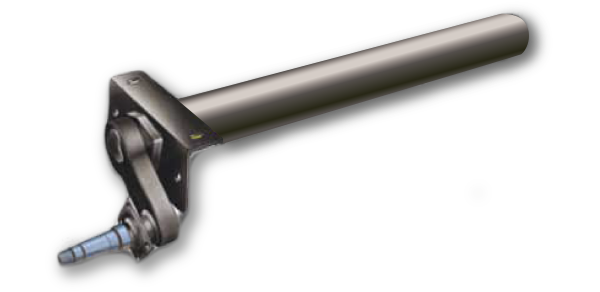 Rubber Torsion Axle with Easy-Access Grease Fitting
Design reduces frame flex in cross winds and on rough roads. There's no shock transfer from wheel to wheel and it lasts longer than traditional spring axles.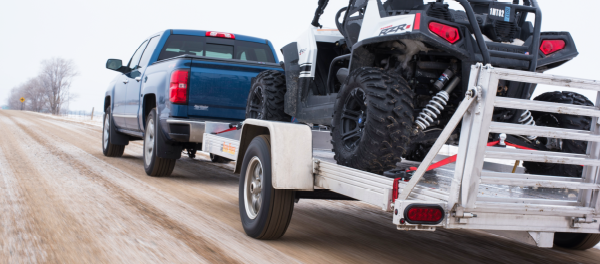 QuietRide Noise Reduction System
The quietest trailers on the market! Minimal rattling and road noise. It's so quiet you'll forget you're pulling a trailer.
Bear Track Fit and Finish
Bear Track Trailers are built with an industry-leading fit and finish quality. For over 15 years our team has taken pride in providing customers with the best-looking trailer, from aesthetics, to weld quality.